IIS Hostel Activities
DANCE PARTY IN DECEMBER
Around Christmas Time, the merry time, there was a dance party arranged in the hostel. Before the show, there was great excitement. There were dances, a skit by the younger ones. We then moved for dinner, Pizza from Dominos and cold drinks. Soon after dinner, the music banged and everyone was on the dance floor, dancing her own way to the variety music. The party finally ended when none of us could dance any more. . . .
---
CULTURAL PROGRAMME ON 15TH AUGUST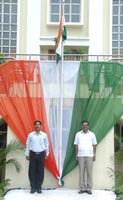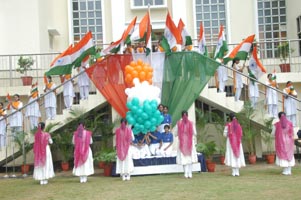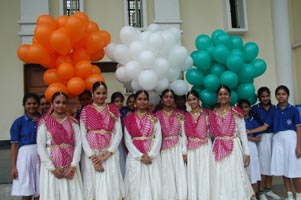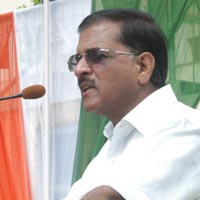 15th August : it is a day of great importance in the history of India. Thousands of people came forward and lost their lives to bring independence to India.
Paying tribute to them, we in IIS celebrated the Independence Day with great enthusiasm. The flag was hoisted by the Director Dr. Ashok Gupta, which was then followed by the National Anthem. Then the boarders sang a song dedicated to the brave soldiers. A dance was also performed by the boarder which was appreciated by the audience. The day brought in great patriotism in every person present in the programme.
Jai Hind !
---
FAREWELL PARTY IN FEBRUARY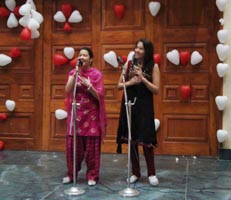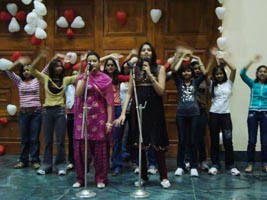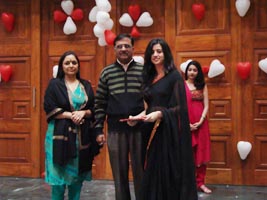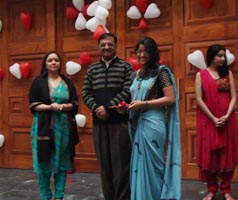 A farewell party is a time associated with happiness as well as sorrow; happiness because they are moving in their life to set up their career on the path of achievements and sorrow because we got so intimate with our seniors that we call them our buddies now and not our seniors in just an year. They were all dressed up in beautiful sarees. Ashok Gupta Sir, the Director and Mala Ma'am the Vice Principal added glory to the party just by their presence on the eve. There were dances and a farewell song by all the boarders to our 12thies. They were in tears and so were we. We all asked for apologies for any mistake done knowingly and unknowingly throughout the year. Then, Ashok Sir sang a farewell song and we all joined him swaying our hands to the soft music. This was followed by dinner and then dance. It was a memorable evening for all of us. The show was a great success!!
---
COFFEE DAY ON EVERY 2ND SATURDAY
The 2nd Saturday is a holiday from school. All the boarders look forward to this day not just because we get an extra holiday but also because it is a day spend with our Vice Principal, Mala Ma'am. In the evening, all of us gather up in the hostel dining area and there is a long chatover coffee with Mala Ma'am. It is a kind of informal meeting where general problems are discussed and we receive high motivation from Mala Ma'am. Thus, we have a lovely time together.
---
OUTINGS
We have many general outings in the hostel. The shopping malls are one of the sites we often go to. We also go for movies in the movie theatres. We have our popcorn and soft drinks there. On various festivals. We also go to the temple to seek blessings from God. The boarders have never missed out anything, be it fun time or worship.
---